Measurement Sheet is record of Measurements taken for the selected Item. Create a Draft Delivery Note before Taking Measurements. Measurement for Items in draft Delivery Note is allowed. Measurements help in identifying quantity of Item delivered over a period until the draft Delivery Note is submitted.
Civil Contracting > Documents > Measurement Sheet > New
Fill in the details of Measurement Sheet.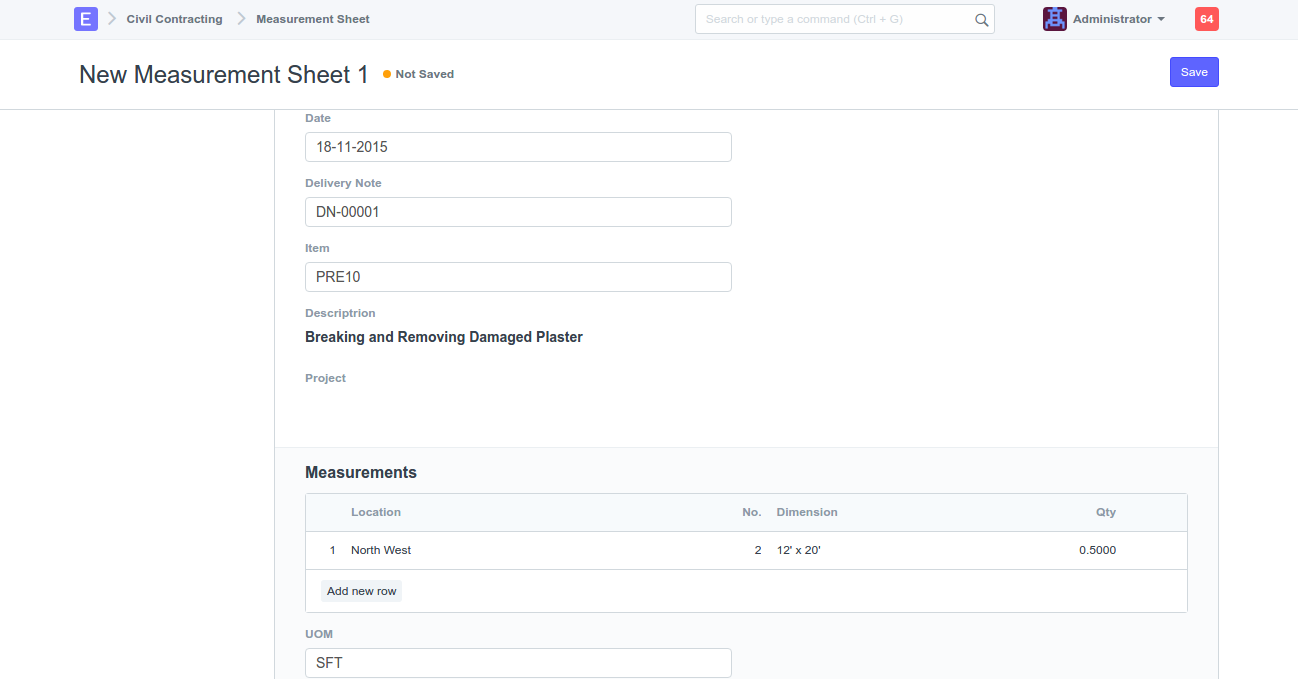 Date: Date on which measurements were taken
Delivery Note: Select Draft Delivery Note for which Measurements are to be taken. Only selecting Draft Delivery Note is allowed because measuring can be done periodically on draft Delivery Note before submitting it
Item: Select Item for which measurements are taken, Item must be from Delivery Note
Descriptrion: Description of Item
Measurement Table: List of Measurements recording Location, Number of measurements, dimensions data and quantity. e.g For measuring a roughly triangle from 1' Square Patch enter Qty:1 and Number:0.5
UOM: Stock UOM of Item
Total Quantity: Total quantity measured (sum of number x qty)
Next: Wage Slip