Measurement Book is Set of Measurement Sheets compiled together. It can be kept for record or submitted to customer in value chain.
Civil Contracting > Documents > Measurement Book > New
Fill in the details of Measurement Book.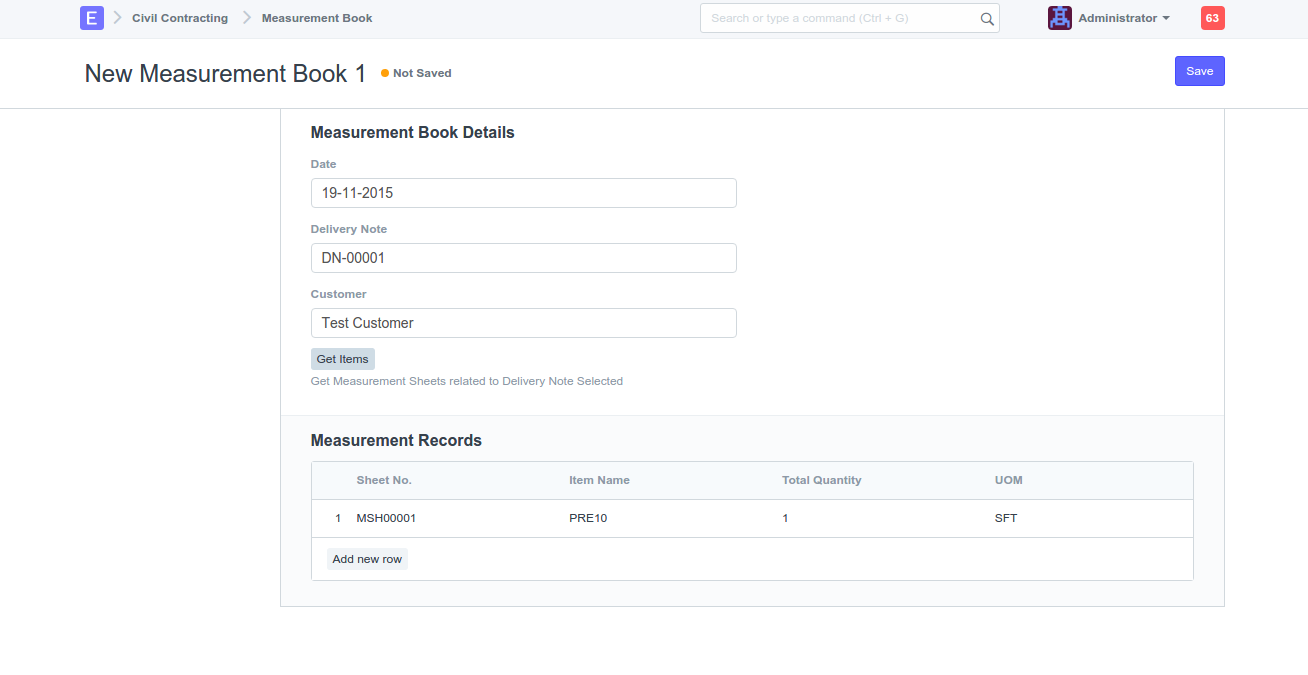 Date: Enter Date on which Book is Submitted
Delivery Note: Submitted Delivery Note for which Measurement Sheets are collected, see Measurement Sheet to learn how Delivery Note links to Measurement Sheet
Customer: Customer for which Book is made (internal / external)
Get Items: Click the button to get Measurement Sheets related to Delivery Note Selected
Measurement Book Records: This table accumulates the Measurement Sheets for the Book, verify and submit.
Next: Measurement Sheet